Sennaya Square in Kremenchuk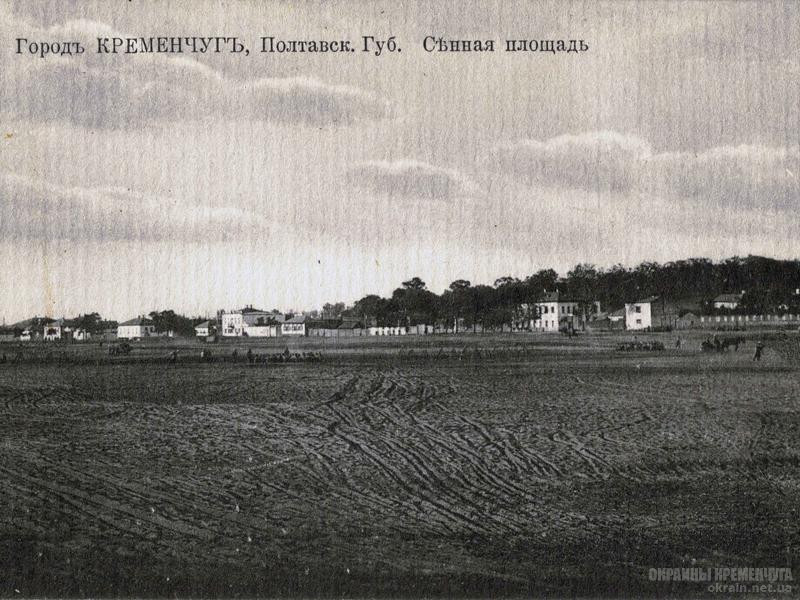 At the end of the 18th century, between the modern streets of Pervomaiskaya, Sverdlov, Shevchenko and K. Marx, a huge square was arranged for the sale of bulky goods, called Sennaya.
At the beginning of the 19th century, due to the rapid growth of Kremenchug, Sennaya Square turned out to be almost in the very center of the city. The delivery and sale of hay, lime and other building materials here became extremely undesirable, so the area was redesigned for retail sale and renamed Novaya Bazarnaya.
Trading dairy shops, a gallery for the sale of baked bread, overlooking Khersonskaya Street, were located on the square.
By the beginning of the 20th century, the New Market Square was reduced by exactly half.
Part of it between the modern streets of the Heavenly Hundred (formerly Proletarskaya) and K. Marx turned out to be built up. New Bazaar Square was used for retail trade, mainly food products.
After the revolution of 1917, all the shopping areas of Kremenchug changed their purpose: it was assumed that the market element would disappear under the influence of socialism. And only Novaya Bazarnaya survived, though it became known as the Central Collective Farm Market. The market had a good inn with a hotel, a club, a library, its own brass band and bandura chapel. In the center of the square, a small square was laid out and a fountain was arranged. The charms of the Kremenchug bazaar are even sung by Ostap Vishnya.
Materials of the book Through the streets of old Kremenchug, A.N. Lushakova, L.I. Evselevsky