Shopping area in Kremenchug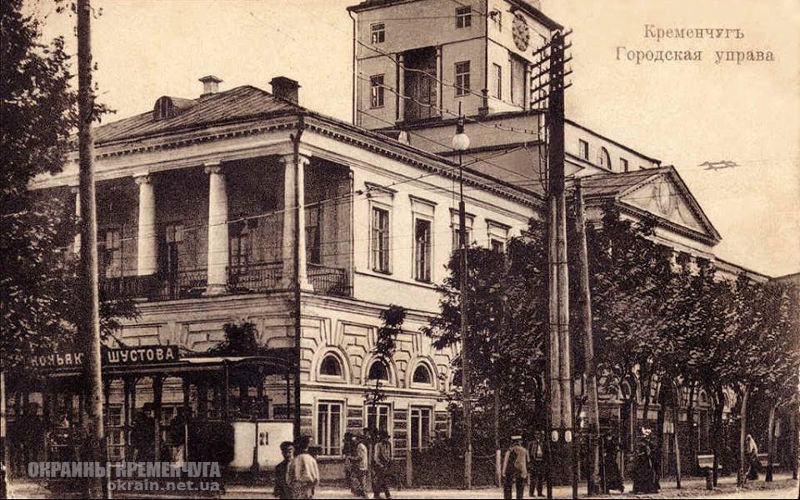 In the middle of the XVIII century, the importance of Kremenchuk in the trade of the region increases. Kremenchuk takes on the market the role of a reseller between Southern Ukraine, Zaporizhzhia and Crimea on the one hand and Left-Bank Ukraine, Belarus, Lithuania, and Central Russia.
In the mid-1780s, at the intersection of the present streets of Sobornaya (former Lenin) and Lieutenant Pokladov (former K. Marx), there was a Trade Square with wooden benches, where they sold:
salt
fish
fox furs
wolf skins
wheat
rye
vodka
wines
tissues.
The scope of trade amazes J. Romm, a future active participant in the Great French Bourgeois Revolution, a Jacobin who, in 1786, traveling to Crimea with his pupil P. Stroganov and future famous Russian architect, author of the Kazan Cathedral in Petrograd A. Voronikhin, visited Kremenchuk. He's writing:
"Trade in Kremenchuk undoubtedly exceeds Kyiv, there are a lot of goods in the shops, and the city has a large influx of foreigners. There are 800 merchants here, and if you include craftsmen's shops here, then only about 3 thousand
The monumental building of the City Duma constructed in 1801-1803 became the main element in the ensemble of the Trade Square. Symmetrically, two one-story wooden courtyards were erected from it with arched galleries, which echoed the motif of the galleries on the first floor of the magistrate. And then the whole area was built up with wooden and stone benches.
Later, when urban development became denser, the Market Square was gradually built up, mainly by shops and banks.
Based on materials from the book "Streets of the Old Kremenchuk". Authors: A.N. Lushakova and L.I. Evselevsky