General Gutovsky's mansion (Updated)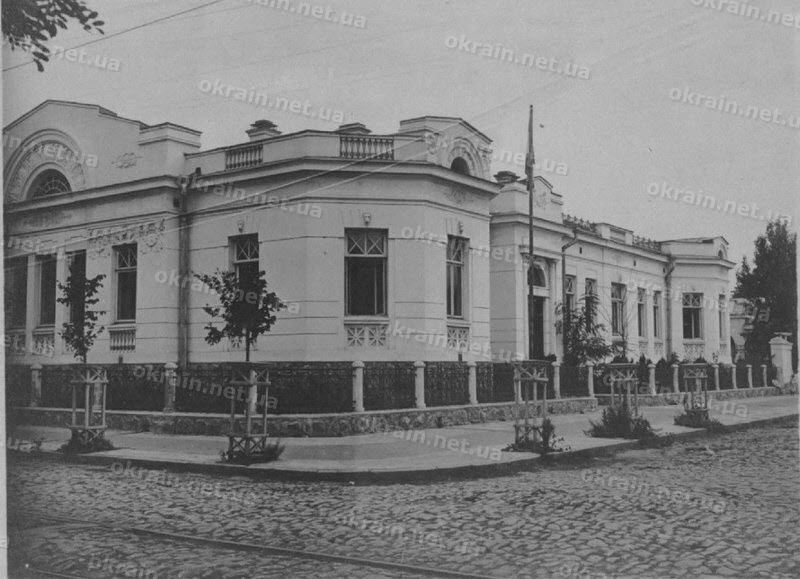 At the end of the 19th century, General Gutovsky built a mansion for himself at the corner of Kievskaya and Meshchanskaya streets (now 1 Sofievskaya Street, former Chapaeva). This house is a rare example of modernized classics in the city, which has survived to this day. Here you can find antique stucco molding of vases, torches, military fittings, and a columnar portico near the courtyard facade, and a classically strict pattern of a cast-iron lattice and stair railings that enclose the estate. At the beginning of the 20th century, Mrs. Gutovskaya rented out apartments in the house. Further traces of the Gutovskys are lost. After the revolution, Gutovsky's house was nationalized. During the civil war, it housed various military institutions.
In 1925, a night sanatorium for adults with 20 beds was opened here (Head – a promoted Kuritskaya). Night sanatoriums served for the rehabilitation of patients with closed form of tuberculosis. On trade union vouchers, they came to the sanatorium after work. There they were awaited by a shower, a wonderful dinner, preventive treatment, prolonged deep sleep and a hearty breakfast in the morning, after which the patients went to work. At the beginning of the 30s, the sanatorium already had 50 beds. Every year about 350 workers improved their health here. During the Great Patriotic War, the building was burnt. It was restored for housing in 1946, at the same time a new building was added along Pobeda Street. Since 1963, pupils of the Yablonka kindergarten have been in charge of this cozy mansion. The building is taken under state protection as an architectural monument.
P.S. Previously, it was mistakenly believed that this is the mansion of Shaposhnikov, the official of the City Duma, landowner. But as suggested by Sokolova I.M. and information was found in an article about Old Believers in Kremenchug, the house of the merchant Shaposhnikov was located at st. Ekaterininskaya 35 (now Sobornaya street). And the mansion on Bolshaya Meshchanskaya Street (now Sofievskaya 1) belonged at the end of the 19th century to General Gutovsky and this information is reflected in all Address Books of that time.
Thanks to Irina Mikhailovna for the tip. The article has been corrected.
Based on materials by A.N. Lushakova in the book "The streets of old Kremenchug"