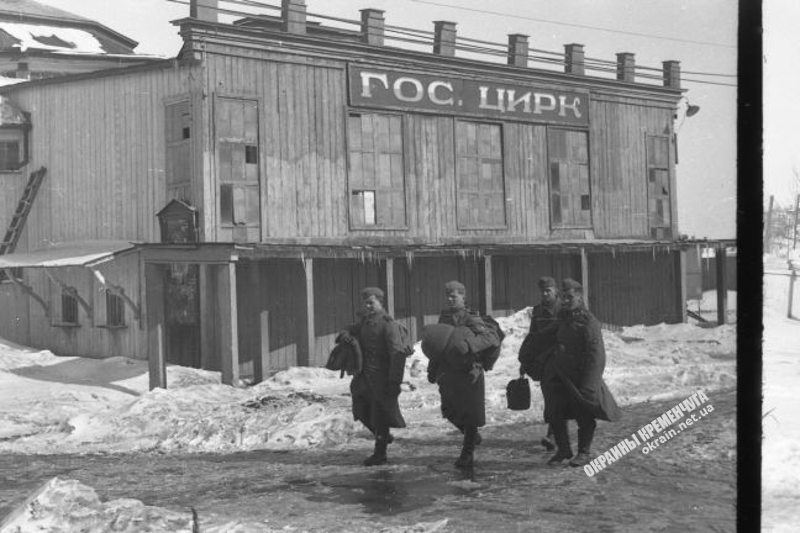 Kremenchug circus history from 1934 to 1943
The circus in Kremenchug was built in 1933-34 on Teatralnaya Street (now Gagarin Street). It was a huge wooden building for 2,000 spectators. It was equipped with everything necessary, differed by a fairly high level of improvement.
There is a legend that the Kremenchug circus was founded on the initiative of the famous actor-trainer V. Durov, where he performed several times with his famous train of animals. Masters of the French wrestling toured here – the famous world champion I. Poddubny, Honored Master of Sports I. Kuksenko and many others.
In the circus staged drama, ballet, opera performances. Famous Vagryam Papazyan played the role of Othello in the play of the same name. But the concert of the jazz ensemble of J. Skomorowski with Claudia Shulzhenko and Vladimirov Coralli was especially remembered by many Kremenchuzhans. "And after half a century, her image is seen: young, slim with beautiful hands, gently sings a pressing" Note "and roars her into small pieces," recalls V. Fedko.
During the occupation, the fascists turned the circus building into a collection point for sending Soviet youth to Germany. The circus burned down in 1943, it was destroyed by the retreating German soldiers. Unfortunately, after the war, the circus building was not restored.
According to the book "The streets of the old Kremenchug." Authors: A.N.Lushakova and L.I. Evselevsky