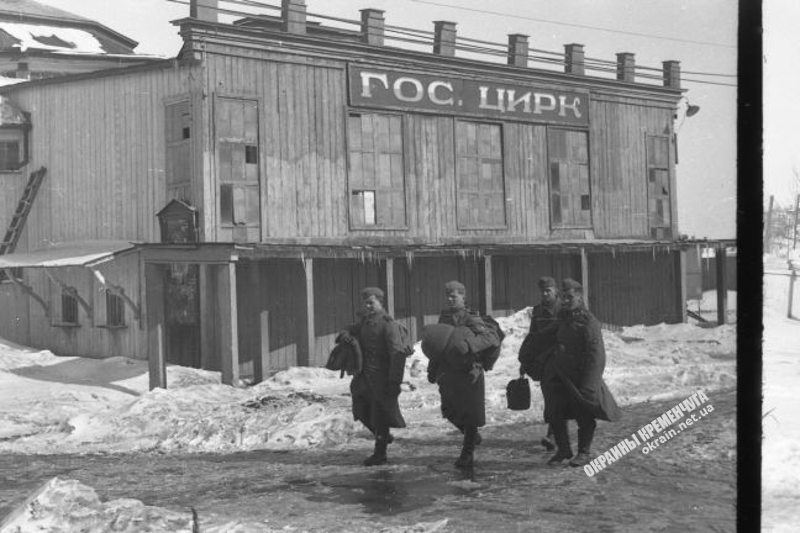 State Building Circus Kremenchug 1942 year photo number 1903
The circus in Kremenchug was built in 1933-34 on Teatralnaya Street (now Gagarin Street). It was a huge wooden building for 2,000 spectators. It was equipped with everything necessary, differed by a fairly high level of improvement.
More details are described in the article Kremenchug Circus
Next, the soldiers of the Wehrmacht went to the entrance to the Park MUDA, where they also took pictures.
Date: Winter 1942
Location: Kremenchug, Teatralnaya Street (now Gagarin Street)
Caption for the photo: Fritz Heinze: Vermutliche rumänische Soldaten vor einem Holzbau mit der Aufschrift Staatlicher Zirkus
Source: peterthiel.de