70 years between two banks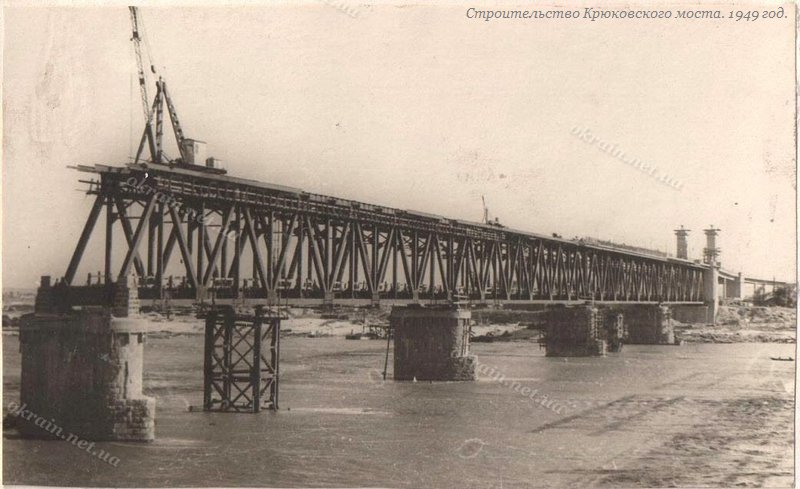 What do you think unites Kremenchuzhans? The thirst for victory, diligence, sincerity, friendliness … But these are human qualities. The answer to this question actually lies on the surface, namely, over the Dnieper. Kremenchujan from the left and right banks unites cities. BRIDGE! If he were not there, then we would not have met all together, and someone would never have even met his fate. This seemingly ordinary engineering structure is of such great importance.
Every day we look at this symbol of Kremenchuk, which rises above the waves of the majestic Dnieper, and do not even think about how long the cities have traveled to become the way we see it.
We will not delve into the details of the history of the Kryukovsky bridge – after all, many scientific and local history works have been published. And now research is ongoing on this issue. Who will be interested, then get acquainted with all the famous works.
Let us dwell on the main thing. December 21, 2019 marks 70 years since the opening of the two-tier bridge across the Dnieper!
Not everyone will believe it, but not a single word was written about this event in the local newspaper "Rabochiy Kremenchuchchiny" in December 1949 !!! Can you imagine ?!
It is good that in the collections of the local history museum there are several photos taken during the construction of the bridge and on the day of its opening. Look at them. Perhaps someone will recognize their relatives among the Kremenchuzhans who were happy about this significant event in our city. After all, cities have always been our pride, our symbol and our way forward.
And although we rightly complain that it needs to be repaired for a long time, you see, in Kremenchuk so far nothing like this ingenious engineering design has been reduced.
So, remember together how it was. Happy holiday, Kremenchuzhans! I have no doubt that on many pages on the Internet today will be published research, memories, finds …
Happy anniversary, our dear Kryukovsky bridge!
Head Victoria Shirai