Mill of the Society of Milling and Timber Industry 1909 photo 2405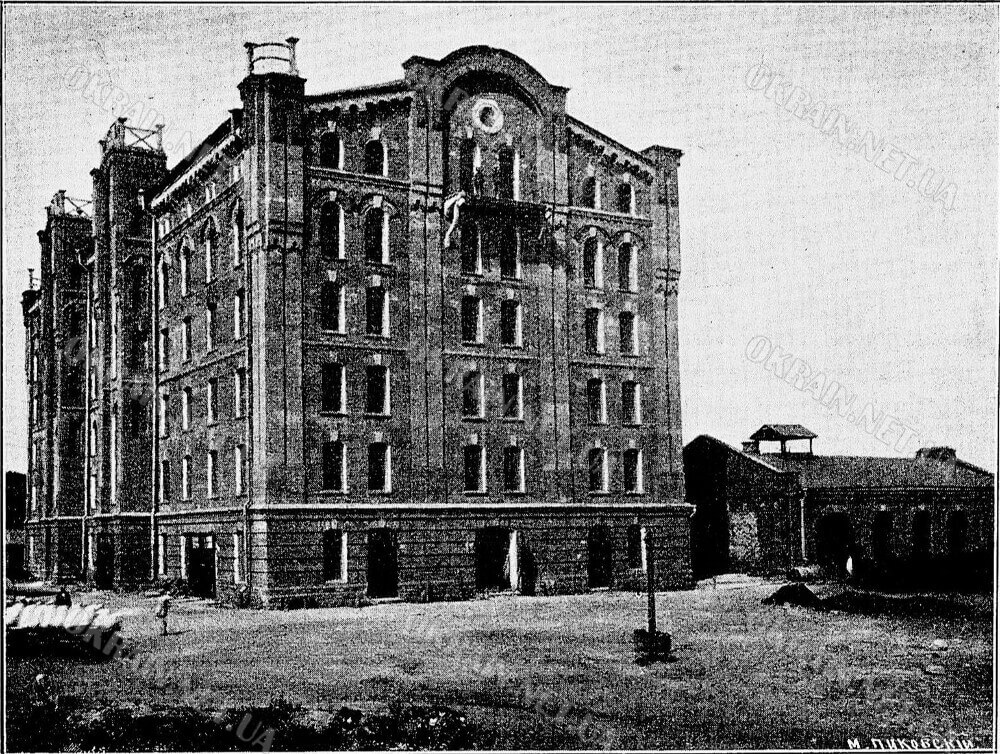 Former mill of the I. German and Sons milling partnership, in 1909 – the mill of the South Russian Society of Milling and Timber Industry
Managed. br. German, Melnik: town of Shor, Mechanic: town of Volsky.
The mill is automatic, reinforced concrete, It has existed since 1879, was rebuilt in 1907. Steam engine 930 ind.sil. 300 sq.m total surface, heating. head Fitzner and Gamper, 20 rolls. machine tool. sist. Dobrovs and Nabgolts, 3 cereals. 9 "Reform", 21 planzichters, 6 rollers. machine tool. for rye. flour, 7 p. stones. Heating – coal. Lighting – electr. Dynamo machines. 200 amperes. Workers – 75 people (2 shifts). The mill grinds 8000 poods of wheat, 5500 poods of barley, 3000 poods of rye, 2000 millet, 1000 poods of buckwheat. The grain of the local and neighboring provinces. Flour grade – 11. Distribution to Dvinsk, Minsk, Bobruisk, Vitebsk, Petersburg, Moscow. Jute bags. Lebedev's factories. There is a sawmill at the mill. Lubricants from br. Nobel and G. Goldman (Warsaw), silk from Dufour.
Date: 1909
Location: Kremenchuk
Photographer: M. Pikovsky
Source: edition "Milling business in Russia. Reference book" 1909
Provided by the user Nizhegorodets on the forum Kremenchug Online