Butchers on Bazarnaya Square 1901 photo number 2206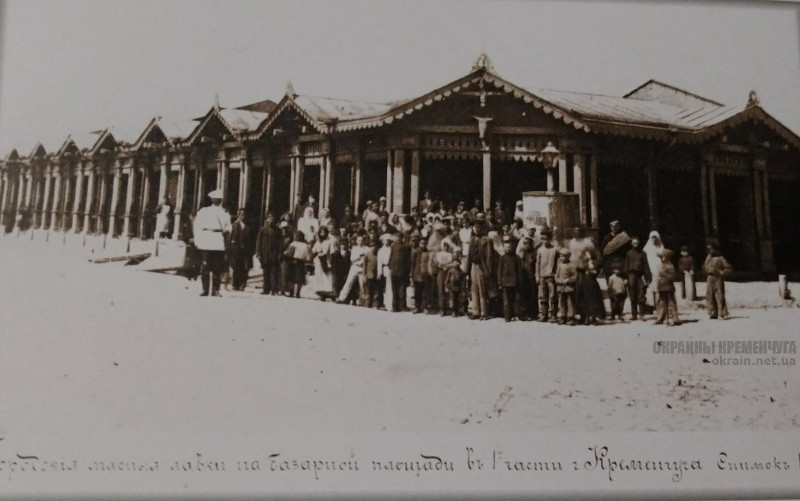 Butcher shops in the Bazaar Square, owned by the City Council. Photo 1901. RGIA
In the Kremenchug, local governments paid considerable attention to supporting trade activities. This was manifested primarily in the organization of fairs, tenders, in creating normal conditions for trade operations. At the expense of the City Council, stone and wooden shopping arcades and benches were built on the trading floors, which were leased, thus bringing income to the city.
Date: 1901
Location: Kremenchuk, Market Square
Source: Book "Kremenchug: Beloved City" documentary and art edition 2019