Date: 1960s
Location: Kremenchug, Dnieper Embankment
Photo provided by



Sergey Leus
Information about the rock Granite registry Kremenchug
The rock – a granite register – a geological natural monument of local significance – the exfoliation of gray biotite-plagioclase medium-grained migmatites from the Precambrian period about 3 billion years old. Flood marks are carved on the rock for the years: 1787, 1789, 1820, 1842, 1845, 1877, 1888, 1895, 1915, 1942. The geological monument is located near the river station on an area of ​​0.05 hectares and is a valuable water relic, which is listed water level during the Dnieper floods. The monument was announced by the decision of the executive committee of the Poltava Regional Council of Deputies dated December 24, 1970 at No. 555.
Summary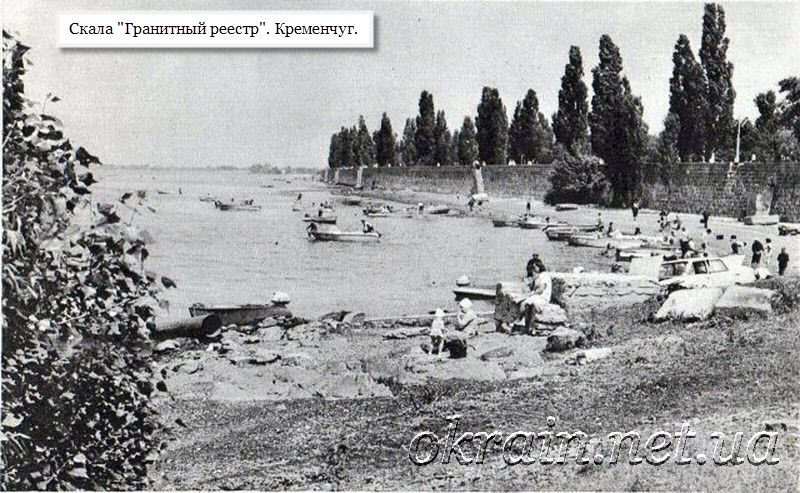 Article Name
Скала «Гранитный реестр» Кременчуг фото номер 1219
Description
Фотография Скалы — гранитный реестр — геологический памятник природы местного значения. Кременчуг. Фото предоставил Сергей Леус.
Author
Publisher Name
Publisher Logo