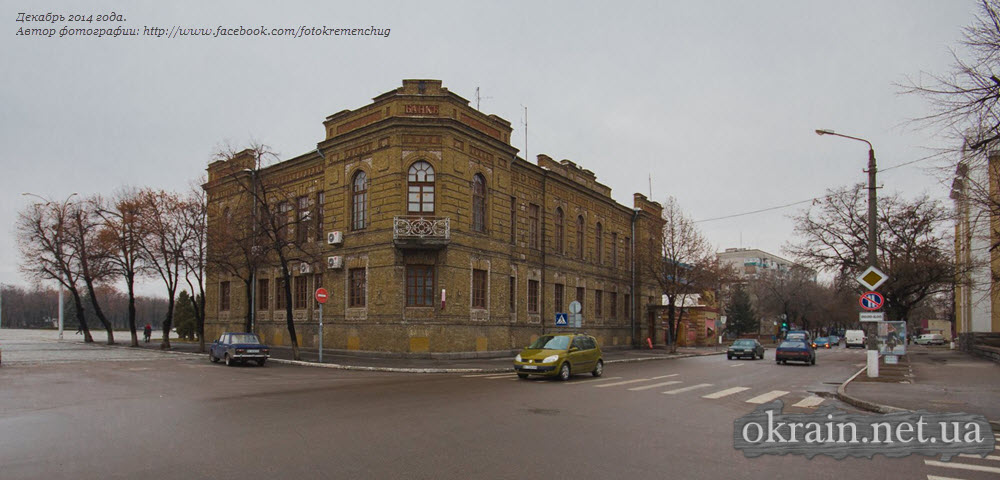 Bank building on Victory Square in Kremenchuk photo 780
Photo: Evgeny Logvinenko
The building was built in 1900. The history of the Bank building can be read on the pages of the site.
Reference book on the Poltava province for 1908 Kremenchug:
Kremenchug branch of the state bank, since 1883 (corner of Yekaterinin and Kiev u. S. D.).
Manager Art. owls. Grieg. Afanas. Kolesnitsky (bank building),
controller tit. owls. You. Paul. Anagorskiy (Elin.U. Kaplan),
accountant count ac. Condr. Severian. Cholovsky (guest "Italy"),
cashier st. owls. Pompey Vladim. Andreev (Troitsk street, d. Slutsky),
secretary n. h. Iv. Micah. Sechkarev (bank building),
help. controller count sec. Dmitr. Grigor. Bulyubash (Kherson village of Khmary);
count reg. Akim Pavl. Popov (Troitskaya St., Gulfster village),
cashier assistants:
1 bit n. h. Alexey Pavl. Sindarovsky, 2 pit. n. h. dm. Grieg. Belanovsky,
3 bit count reg. Ilar. Osip. Danilevich,
help. accountant:
1 bit tit. owls. Gr. Grigor. Martynenko,
2 bit count ac. Sergey Leonard. Gachkovsky and lips. sec. Yves. You. Borisov,
3 bit sweat. och. gr. Nichol. Fedos. Pakholkov and count. reg. Yves. Nichol. Mironenko, help. accountant.
3 bit Sergey Petr. Pesigolovets (Embankment sob.d.) And
lips. sec. Sergey Fedor. Vakulin,
Inspection small loan Vladimir Leon. Savchinsky (Soldier.St. House of Sanin).