Vladimir Andreevich Izyumov with his sister Kremenchug 1915 photo number 2130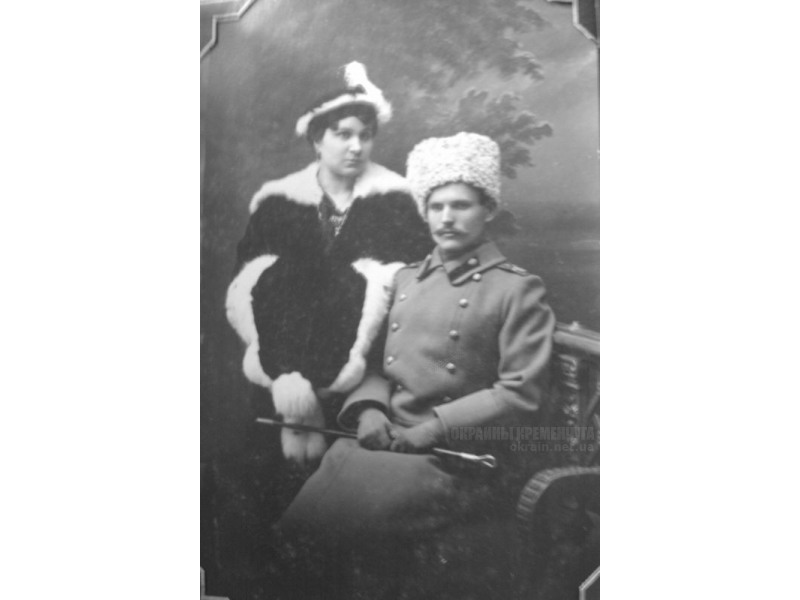 Date: 1915
Place: Kremenchug, Poltava Province
Photo and information: Irina Shuyskaya
Vladimir Andreevich Izyumov captain, artel, with his sister Nadezhda (?)
(Photo sent from Paris).
Izyumov Vladimir 1895 (Isumoff)
05/27/1895 Born, Kremenchug, Poltava Province, Ukraine
05/30/1895 Baptism
02/13/1903 Awarded title of hereditary honorary citizen, Ukraine.
He studied at the Polytechnic Institute in St. Petersburg and Kiev.
Mikhailovsky Artillery School (1916).
Lieutenant. In VSYUR and the Russian Army before the evacuation of the Crimea. Shtabs-captain. Participant of world war.
1920 was evacuated to Gallipoli, Gallipoli (from 1920) then moved to Bulgaria.
1923 settled in France.
In the autumn of 1925 – as part of the Alekseevsky Artillery Division in France.
He graduated from the Higher School of Engineering in Nantes (Department of the Atlantic Loire). He was engaged in technical and commercial activities, specialized in the control of production methods of mathematical statistics. Performed technical translations. Member of the Union of Russian Engineers, a member of the Association of St. Petersburg Polytechnic. Had several patents for inventions (1960s).
Got married Wife Ida Isumoff, nee Damler (poh.11.04.1983 together).
02.11.1969 Died, France, Paris,
02/14/1969 buried in the cemetery of Sainte-Genevieve-des-Bois, France, Paris, the grave 7463, existing until February 2014.