Kremenchuk station Autumn 1943 photo 163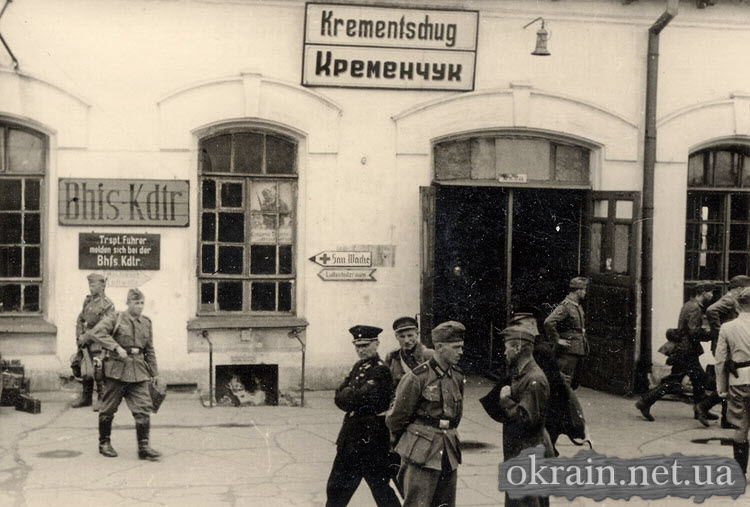 Please note that the name of the city is in Ukrainian, not Russian
Period: autumn 1943
Location: Kremenchuk, Ukraine
Source: http://www.rechmedin.com
Photo caption:
The picture above is taken at the railway station in the central Ukrainian city of Kremenchuk that's situated by the river Dnipro. It´s probably taken in the summer of 1943 when the Soviet troops were advancing to the west. The city was taken by the Red Army on September 29, 1943. Note that the name of the town is written in Ukrainian and not in the Russian form Kremenchuk.