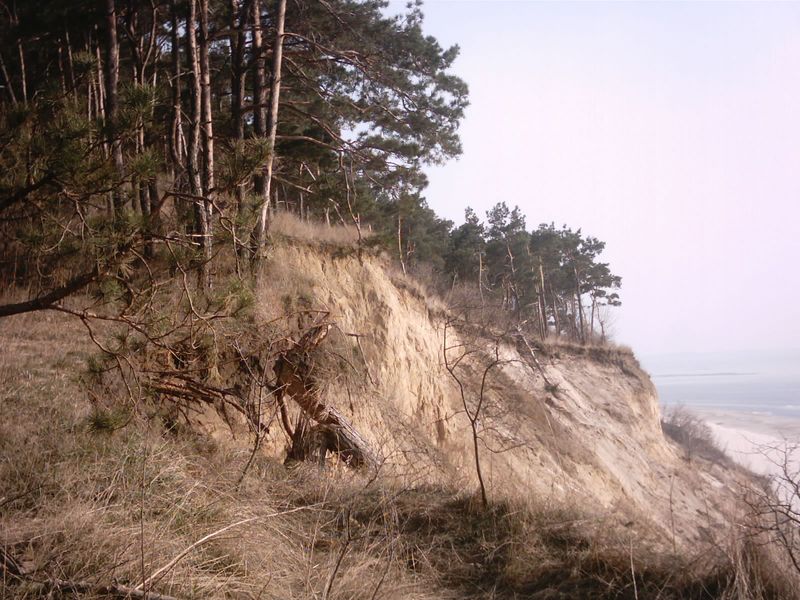 Mount Pivikha is located on the territory of the village. Hradizhsk, Globinsky district, Poltava region, and is considered the highest point in Left-Bank Ukraine…
Its height is 168 m. The western part of the mountain is eroded by the waters of the Kremenchug reservoir. Every year 5–7 m of the coast disappears.
Since the 1960s, Mount Piviha has been considered a historical and geological reserve and protected by law. This is a unique geological object formed as a result of the onset of continental ice during the Dnieper glaciation. The mountain consists of two domes with gentle slopes.
In ancient times, there was a settlement of Piva, which belonged to the Russian boyars Piva. In 1489, the King of Poland, Casimir IV, granted the lands and various lands located around Mount Pivikhi to the Kiev Hermitage-Nikolaev Monastery, whose monks later founded the Pivgorod Nicholas Monastery here.
On Pivikha there were monastic buildings, two churches, several mills. In the 19th century, the Nicholas Church stood on the mountain, surrounded by deep ravines and beams. On the mountain until the 19th century, in many places there were remains of embankments, ramparts of the ancient fortification of the Gorodishchenskaya (Grazhyskaya) fortress, a significant amount of burnt brick was found. On the edge of the southern part of the mound of the main fortress, traces of a stone foundation were visible, where, according to legend, a stone tower once stood, probably built by the Cossacks to monitor the movement of the enemy.
At the beginning of the 20th century, a large number of ancient graves and mounds were clearly visible around the mountain. Among them are Babichikha (a stone woman stood here in the old days), Lyadovitskaya or Lyadskaya, Gaydamachka, Gemini and others, about which there were many legends among the people.
Video Pivikha 17 04 2016, Creative Studio POLYOT