Easter morning morning 1930s photo number 1075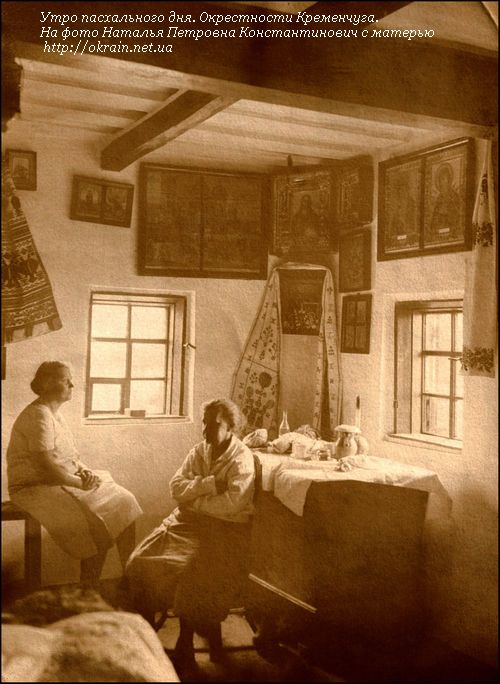 Photo provided by Alexey Abramov
Photograph taken in the vicinity of Kremenchug in the early 30s.
The photo shows Vladimir Konstantinovich's wife, Natalia Petrovna, and her mother, Yulia Ivanovna Budrina, the wife of a famous Russian scientist.
An interesting detail: the father of the future patriarch Alexy II – Mikhail Alexandrovich Ridiger was a relative of both women.