Lutheran Church Kremenchug, history since 1828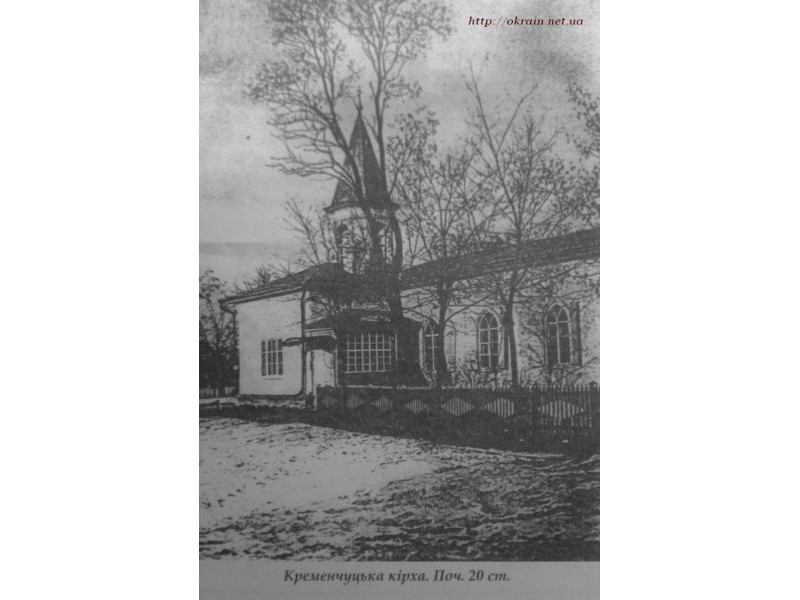 Author: A.N.Lushakova
In 1828, the German society in Kremenchug opened on Veselaya Street (now 1905) no. 23 to the church (the Lutheran Church is a wooden structure in the Gothic style). Under her, in 1831, a single German Lutheran parochial school was founded.
The pastor in this school was Pastor Eugene Karlovich von Flidner.
Funds for the maintenance of the school Kirche released during the whole time of its existence, until the revolution. It is known that in 1889/1890, 16 boys and 11 girls were enrolled in the school.
For the maintenance of this educational institution the German church allocated 405 rubles. The Lutheran Church also had a committee called the Society for the Aid to the Poor Germans, which was chaired by Maria Avgustovna von Flidner.
For 1908 at the Lutheran Church according to the Reference book:
Pastor Yevgeny Karlovich Von-Flidner (at Kirche),

cashier manager merchant Karl Iv. Ber (Kherson street own house),

Chairman of the Church Council Herman Engel,

economist ives Karlovich Korf.