Column of parts of Kleist, Kremenchug 1941 photo number 1912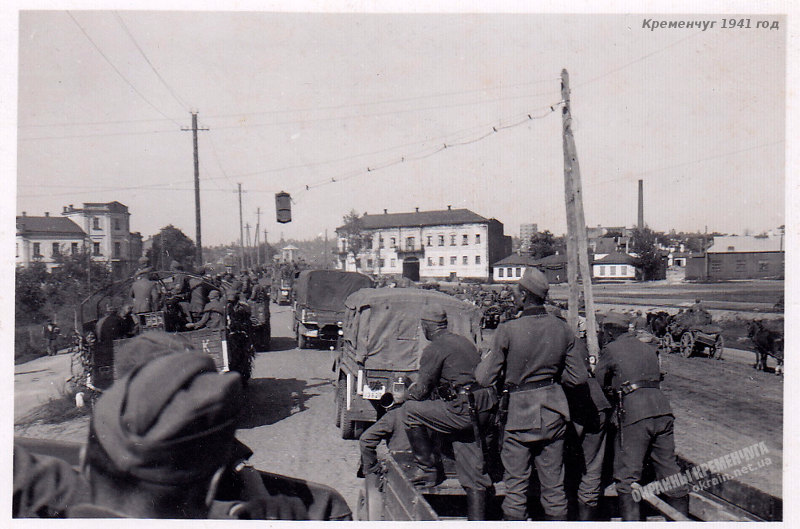 Date: September 1941
Location: Kremenchug, the area of the modern Dormash stop, to the right of the column in front is Ander's house
Source-forum: kremenchug.ua
Quote from wikipedia:
In mid-August 1941, the Kleist group took a ferry across the Dnieper near Dnepropetrovsk, creating a threat to the Donbas. At the same time, units of the 17th Army crossed the Dnieper at Kremenchug. On September 10, Kleist took the Kremechug bridgehead from the 17th Army. The next morning, the 1st Panzer, launching an offensive from a bridgehead, broke through the defenses of the Soviet 38th Army and launched an offensive to the north.