The workshop of the gunsmith Adolf Milyauer in Kremenchug along the Kherson street Andrievsky House
He recommends his institution to receive all sorts of orders: plumbing, appliances for windows and doors, repairing various machines and agricultural tools and other things.
Orders are executed in good faith, accurately and in speed.
At the same time, I declare that I accept the discharge of weapons from abroad from the best factories for a moderate commission.




Adolf Milauer
Date: 1875
Location: Kremenchug, Kherson street, Andrievsky house
Source: Address book of Kremenchuk 1875
Summary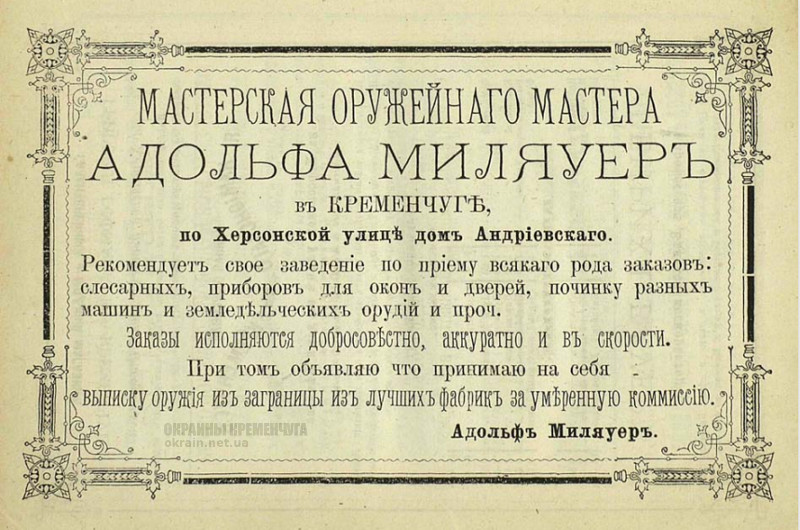 Article Name
Мастерская оружейного мастера Адольфа Миляуера в Кременчуге 1875 год - фото № 2011
Description
Фотография объявления мастерской оружейного мастера Адольфа Миляуера в Кременчуге по Херсонской улице дом Андриевского
Author
Адресная книга Кременчуга 1875 год
Publisher Name
Publisher Logo