Stella on the square Revolution Kremenchug 1971 photo number 807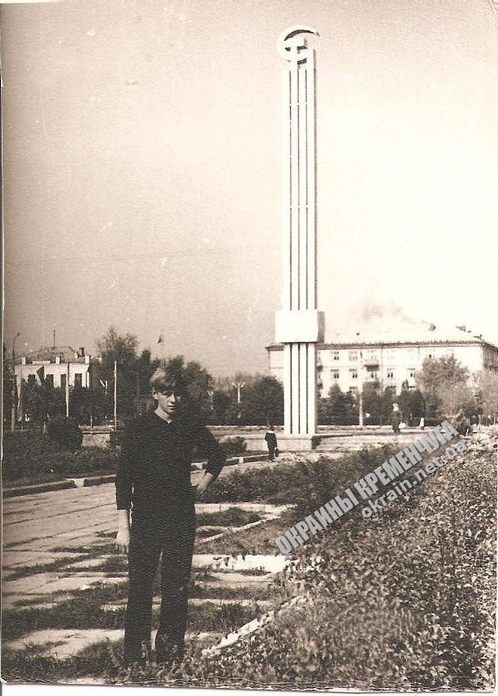 In September 1971, the city first celebrated its birthday – the 400th anniversary. In memory of this event, Stella is set on Revolution Square. Four 18-meter stainless steel pylons symbolize four centuries – the age of the city. At a height of 4.2 m from the ground, the pylons are captured by a wide steel belt, which depicts the old and new emblems of Kremenchuk. The authors of the memorial sign are local artists L. Sidorenko and A. Kotlyar.
Date: 1971
Location: Kremenchuk, Revolution Square (now Independence Square)
From the personal archive of Mumro V.M.