City Palace of Culture Kremenchuk Ukraine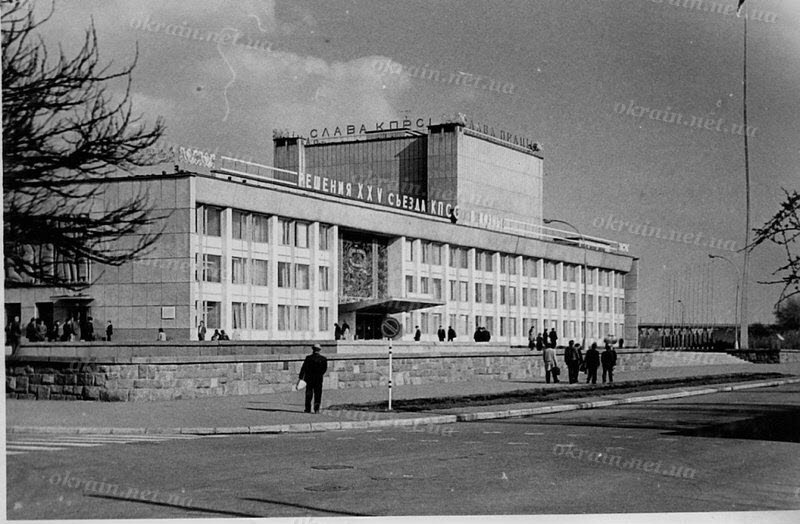 The Palace of Culture was built in 1972. The palace complex includes a large auditorium for 1100 seats, a small auditorium, a sports hall, a ballroom studio, and rooms for group work. The monumental and decorative design gives a unique individuality to the appearance and interiors of the building: a stained-glass window made based on Ukrainian folklore, a mosaic (Author V. Zadorozhny, Honored Art Worker of Ukraine). Groups from Kharkov, Kyiv, Poltava and other cities of near and far abroad successfully perform on the stage of the palace. More than 1,000 people are involved in 26 amateur art circles, 8 groups are marked by the high rank of folk.
Literature: 1. "Streets of old Kremenchug" by A.N. Lushakova, L.I. Evselevsky 2001.