The Puylo Kremenchug family 1910-1911 year photo number 2155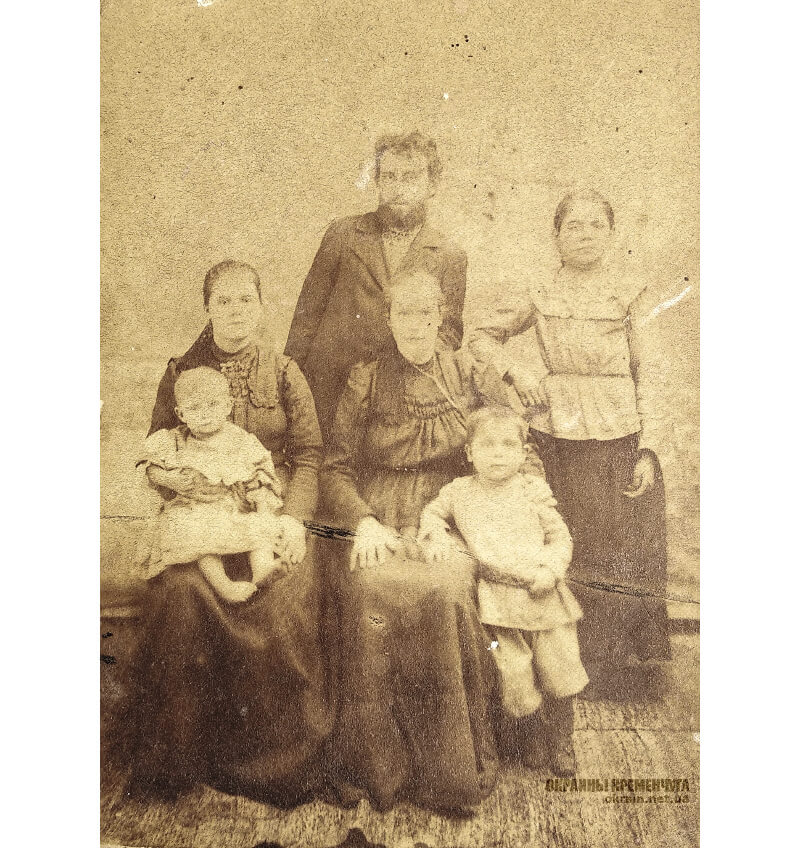 In the Foto:
The Puylo family lived in Kryukovo on Kostroma
a man with a beard – Puylo Ivan,
A boy of about five – Puylo Alexei Ivanovich, born in 1906, in his youth was associated with party work. In 1937 he was arrested and until 1943 was in custody. Then he fought in the First Belorussian Front as a machine gunner. There were injuries that subsequently led to visual impairment. After the war, he worked as a plumber in a car factory. He died in 1993.
The girl is Alexei's sister, Melania.
Date: 1910-1911
Location: Kremenchug
Photo provided by Alexander Tretyakov